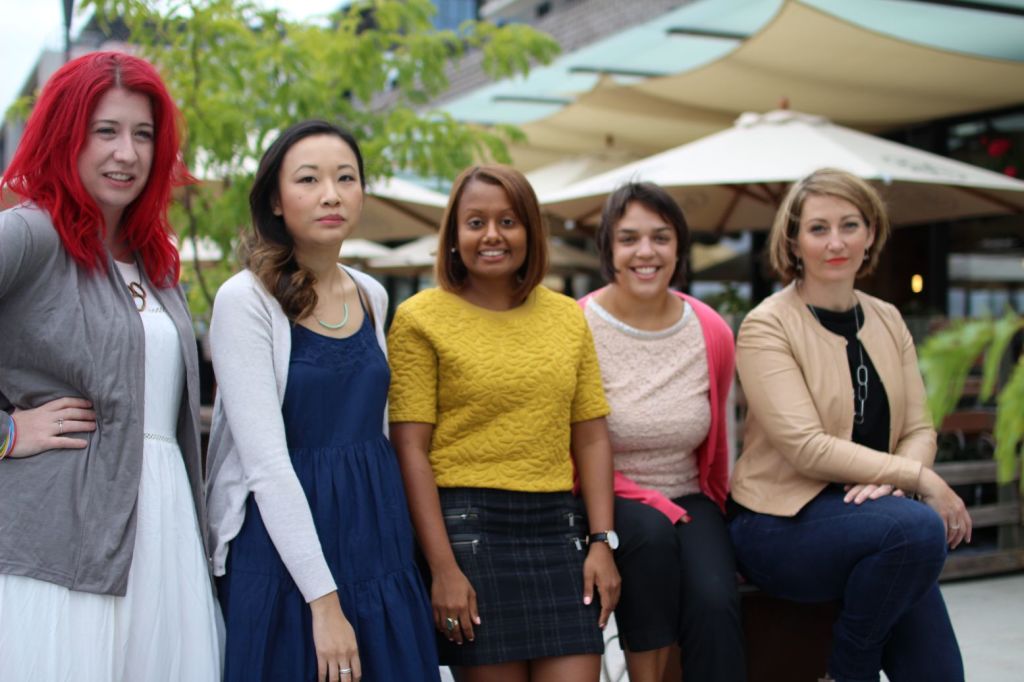 Amanda is the founder of HerCanberra, a website for Canberra women (and men) that aims to connect them to their city and each other.
She loves food and wine, and finding out the stories behind them, and is particularly passionate about promoting Canberra as an amazing place to live and visit.
 
Having an Italian background meant Giulia was always going to be interested in food. It would be a crime not to. She started posting recipes and all things food on her blog, Love at Every Bite in 2010 as a way to prove to her family she wasn't living off two minute noodles at University.
Her favourite dinner involves pizza margherita and vanilla butter cake and she is a bit of a kitchen gadget hoarder. Although Giulia is relatively new to Canberra, she has no idea why people call Canberra "boring". Its constantly evolving foodie scene is her favourite aspect of the city.

Linda is a food-lover, baker and caterpillar hater. She's originally from Sydney but now calls herself a Canberran. She's a faithful ambassador for Canberra and the diverse dining culture within.
Linda is still a bit green to the blogging world and is working on balancing this passion with her full-on public service job (two phrases you may have never heard in the same sentence!).
 
Rachi is a self-confessed bon vivant (but not a princess – according to her). An optometrist by profession, Rachi's true passions are food and travel. She likes the finer things in life and blogs at Le Bon Vivant where the main focus is on food and food related events, places and people of Canberra.
Rachi is a passionate ambassador of Canberra and sees Eat Drink Blog 2015 as an opportunity to showcase the culinary best of her home city.
 
Tara blogs at In The Taratory, where she reviews anything and everything Canberra and the surrounds have to offer.
Tara's keen on all things Canberra but her passion is undoubtedly exploring the capital's creative culinary scene! She loves showcasing the huge variety of things to do, eat and drink.