With the 2015 writing competition closed and our two judges working very hard to announce a winner, we have decided to give all our delegates another opportunity to win some amazing prizes by opening up a photography competition!
Thanks to the Australian Breakfast Cereal Manufacturers Forum!
For your chance to win an exclusive, money-can't-buy, one-on-one styling session with key note speaker and food stylist/photographer, Tess Godkin AND a Panasonic LUMIX GF7 Wi-Fi enabled camera (valued at $699), simply share a beautifully styled shot of your favourite brekkie cereal.
There will also be a Runner Up Prize, which is beautiful hamper full of crockery to help with your ongoing styling, up to the value of $250.
The lucky winners will be notified during the Eat Drink Blog conference on Saturday 17th October 2015.
The more creative the entry, the better. We're looking for a clever use of popular types of breakfast cereal, including ready to eat varieties, or muesli/oats varieties, coupled with milk, yoghurt, fruit, anything you like.
Better still, you can enter as many times as you wish – by picking a different type of cereal, you can share as many shots as you can style.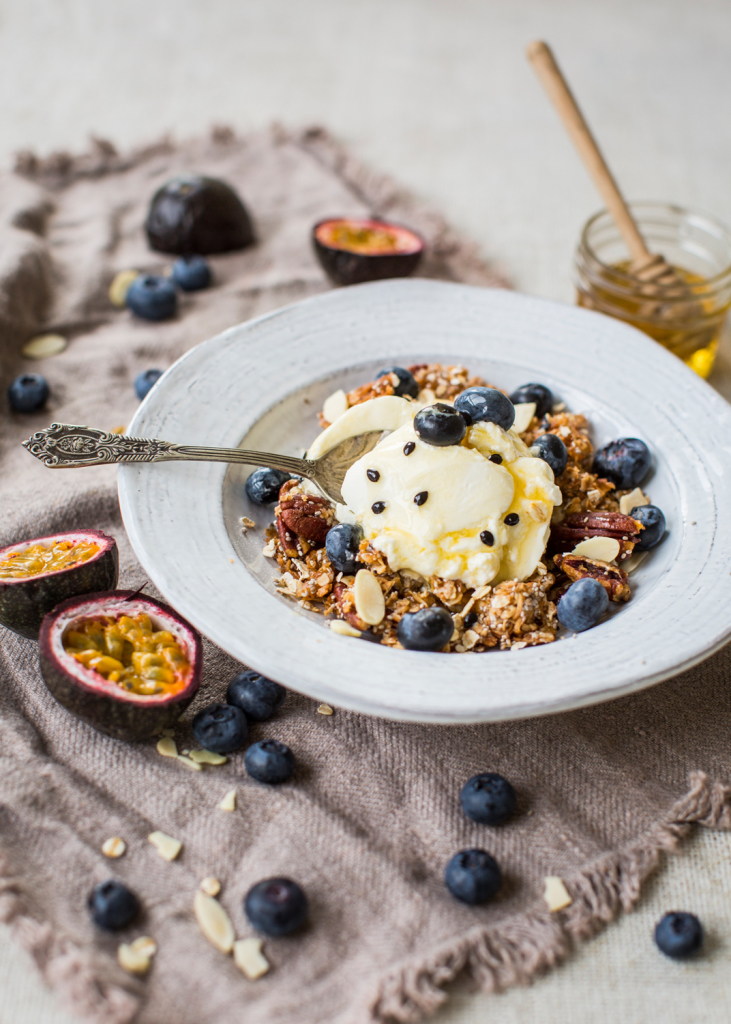 Here's how to do it:
Simply share a styled image of a bowl of the breakfast cereal of your choice on your preferred social media channel (Instagram, Facebook or Twitter). Please note, no brand names of any cereal are to be visible or used.
Use the two competition hashtags – #EDB15 and #mybrekkiebowl so we can see your entry.
Make sure to tag @LUMIX_AU on Instagram, @cereal4brekkie on Twitter and Lovecereal4brekkie on Facebook so we can see your entry.
You will have to make sure your profiles are public (sorry) so we can find your entries.
We would prefer if your image was a newly posted one. However, if you are using an image shared in the past it will have to be re-shared (i.e.don't just add the tags to an old picture).
Entries are open from now until midnight Thursday 15th October 2015.
Tess Godkin has kicked things off with her own entry, which you can use as a guide. She will also be one of the competition judges, along with ABCMF Director and Advanced Accredited Practising Dietitian: Leigh Reeve.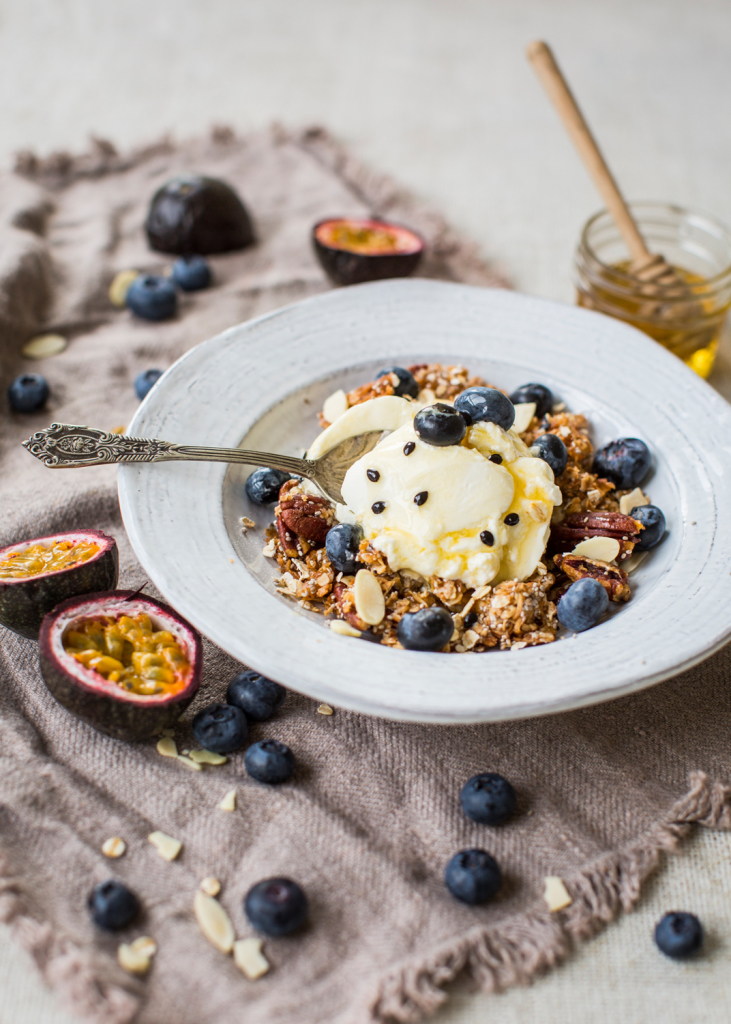 Muesli with pecans, Greek yoghurt, passionfruit and blueberries.
Make sure you follow Tess on Instagram here, or on Facebook here. Show her some love. She is one of the judges after all! Good luck!
Full Terms and Conditions for this competition are available here: http://on.fb.me/1O0WoXX
Any questions, please email [email protected]. GOOD LUCK!