ANNOUNCEMENT – The competition has been extended. The competition will now close on Friday 18th September at 11.59 so..get writing!
The 2015 Eat Drink Blog writing competition is more exciting than ever and we have some fabulous prizes thanks to the generosity of our sponsors!
ABOUT THE COMPETITION
The competition comprises three categories:
Recipe writing award
Restaurant review writing award
Food narrative writing award
Before entering, please take the time to read and understand the Terms and Conditions and Eligibility Criteria.
The competition opens on Monday 3 August at 8pm. Entries must be submitted by Friday 18th September at 11.59pm.  Winners will be announced at the Eat Drink Blog conference dinner in Canberra on Saturday 17 October.
THE PRIZES
Thanks to the awesome generosity of our sponsors – Baker's Secret, CorningWare, OXO, The Essential Ingredient Canberra and Capital Wines – we have a range of wonderful prizes for the winners.
Firstly, from The Essential Ingredient Canberra, each of the category winners will receive a set of mini copper saucepans (7cm, 9cm, 12cm) valued at $161.95. The pans comprise polished 3mm-thick copper with stainless steel lining and brass handle. With even heat distribution and instant reaction to temperature change, these are perfect for kitchen-to-table cooking, and suitable for all cooking surfaces (except induction).

Secondly, from Capital Wines, the award-winning Canberra district wine company, each of the category winners will receive a selection of wines.

Recipe writing category – Baker's Secret prize pack
 The winner of the recipe writing award will also receive a Baker's Secret prize pack.
Baker's Secret, the original non-stick bakeware, is giving you the chance to win a set of baking essentials valued at over $215. The prize pack includes everything you need to bake up a storm, including three muffin pans, cookie pan, cookie sheet, pudding steamer, loaf pan, brownie pan, spring-form cake pan and two tart pans.
With decades of manufacturing experience behind every product, Baker's Secret guarantees superior baking results every time. For more information on Baker's Secret head to www.bakerssecret.com.au and like the www.facebook.com.au/bakerssecretau to stay up to date with the latest product news, trends and baking tips!
Narrative writing category – CorningWare prize pack
The winner of the narrative writing award will also receive a CorningWare prize pack.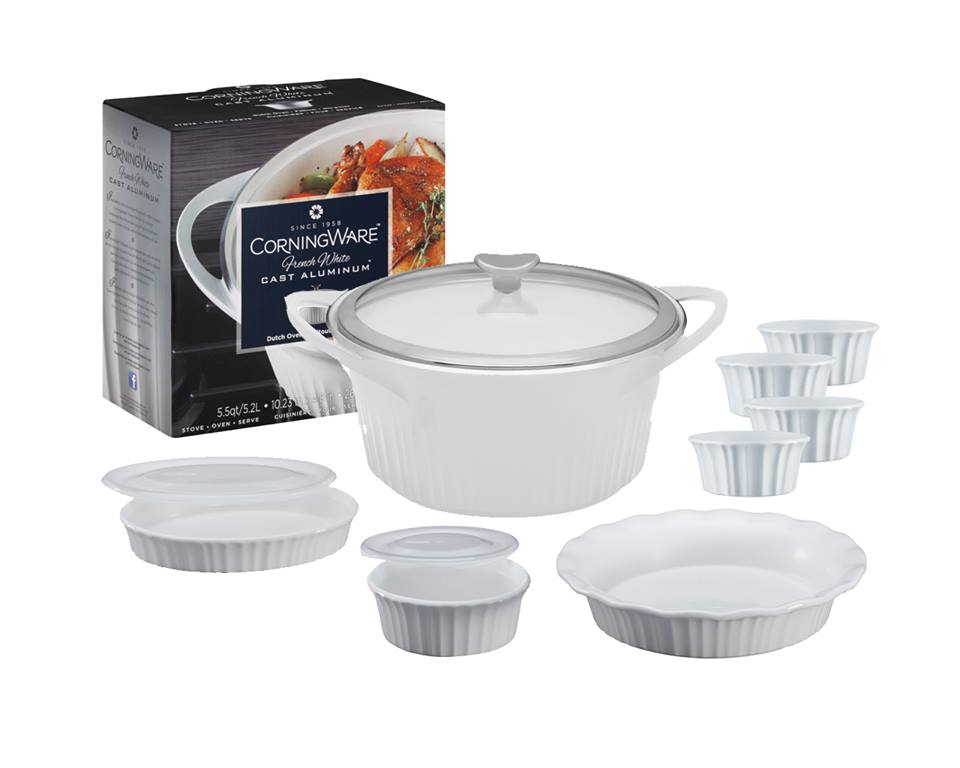 CorningWare, renowned for its premium quality bakeware, is giving you the chance to win a bumper set of cooking staples valued at over $225. The set is ideal for the home chef or entertainer and includes a 5.2L Dutch oven with glass cover, pie plate, four ramekins and round and oval baking dishes.
CorningWare is ultra-convenient, allowing you to cook, bake and serve in the same dish, meaning less time washing up and more time entertaining. For more information on CorningWare, see www.corningware.net.au
Restaurant review writing award – OXO Greensaver prize pack
The winner of the restaurant review writing award will also receive an OXO Greensaver prize pack.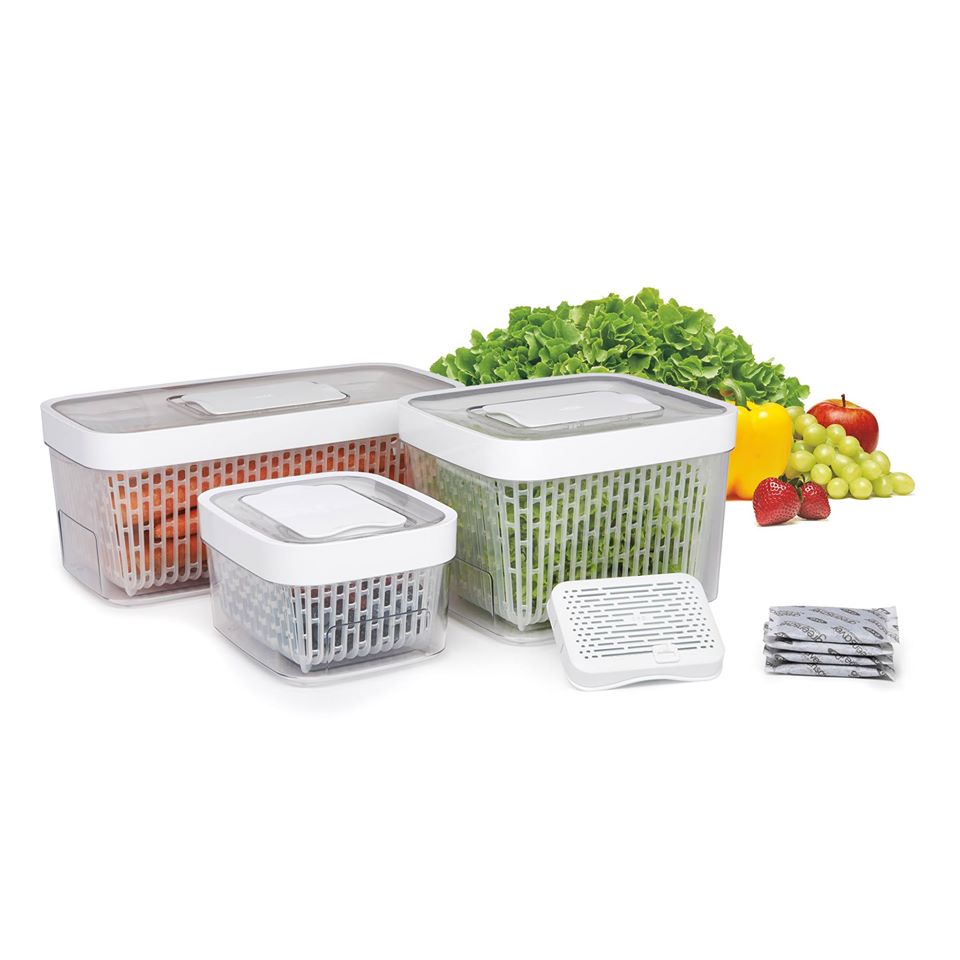 With masterful design to meet all your kitchen needs, OXO is giving you the chance to win a pack of Greensaver Produce Keepers. With an activated carbon filter, elevated baskets to promote airflow and adjustable vents to control humidity, the range has been designed to keep produce fresher for longer, wasting less and saving more.
The prize pack has a combined value of $260, and includes a 1.5 litre, 4 litre and 4.7 litre produce keeper, crisper insert and four pack of carbon refills. The OXO Greensaver range is available in Australia from August.
TERMS AND CONDITIONS
Please be sure to read the full eligibility criteria and terms and conditions below. This competition is only open to Eat Drink Blog 2015 delegates that meet the eligibility criteria described in this document.
Entries for the competition will be based on blog posts published within the last six months, up to and including the closing date, between 2 February 2015 and 18 September 2015.
The post entered will be on any food-related subject, but the entry must fall into one of these categories:
Narrative
Recipe
Restaurant Review
All entries will be judged on originality, a distinctive personal voice, clarity of expression and the degree to which each entry engages the attention of the reader. Chance plays no part in the selection of the winners.
For the 'narrative' category, the entry may be about a food travel experience, the headnote for a recipe, or an article about an aspect of food that interests, excites or frustrates you.
For the 'recipe' category, the judges will be looking at evidence of culinary knowledge, accuracy and a good understanding of clear and succinct recipe writing.
In the case of the 'restaurant review', the judges will be looking at accuracy, evidence of culinary knowledge, a degree of objectivity and attention to general aspects of the restaurant experience.
The word limit for entries in both the 'narrative' or 'restaurant review' is 1000 words. If the narrative post includes a recipe, the head note or story supporting the recipe will be judged, not the recipe itself. Therefore, the ingredients and methodology are not included in the word count. Entries in the 'recipe' category are exempt from the word limit.
Delegates may participate in more than one category (i.e. send in two different entries for two different categories).

HOW TO ENTER THE COMPETITION
To enter, submit ONE entry per category (a max of three different posts): Narrative, Recipe or Restaurant Review. Send an email to [email protected] with:
Your full name
Your email address
The name of your blog and website address
The category you are entering (i.e. narrative, recipe or restaurant review)
Your social media IDs
The URL of the post you're entering, plus a PDF attachment of the blog post with text only (no images, please).
ELIGIBILITY CRITERIA AND IMPORTANT INFORMATION
 About You and Your Blog
You are an approved Eat Drink Blog 2015 delegate.
Your blog must be at least six months old.
You are not a commercial blogger, for example, those blogging only for money or as part of their job, or a chef blogging for a restaurant, or business owner/staff blogging for a brand.
 About your entry
Each entrant will be permitted only ONE entry.
The entry must be from a blog post which has been published in the last six months leading up to the closing date of the competition
The entry must be an original entry for your blog, i.e. not written for an online publication, newspaper or magazine.
Original posts may be edited for length and clarity so that the entry is understandable without the original photographs.
You have checked that you meet the eligibility criteria and you have followed the dot points listed under 'How to enter the competition'.
It is the entrants' responsibility to inform Eat Drink Blog if their email address changes during the competition period.
 Competition and Usage
Any submissions that don't meet the above criteria will not be included for consideration by the judges.
By submitting your writing to the competition, whilst you retain copyright of the writing, you give the current and future organisers of Eat Drink Blog and their assigns a perpetual, irrevocable, worldwide, royalty-free, and non-exclusive license to reproduce, adapt, modify, translate, publish, publicly perform, publicly display and distribute them.
As well as the above rights of use, if you are a winner of one of the competition prizes, you also give permission to the writing competition sponsors and their assigns to use the details of your winning submissions in media releases regarding the 2015 Eat Drink Blog writing competition.
Decisions made by the Eat Drink Blog organising committee, such as validity of entrants or entries, and decisions by the judges regarding the winners of the competition are final and no correspondence will be entered into.
2015 Eat Drink Blog organising committee members, our sponsors (and their employees) associated with this competition are not eligible to enter.
 THE JUDGES
Wendy Johnson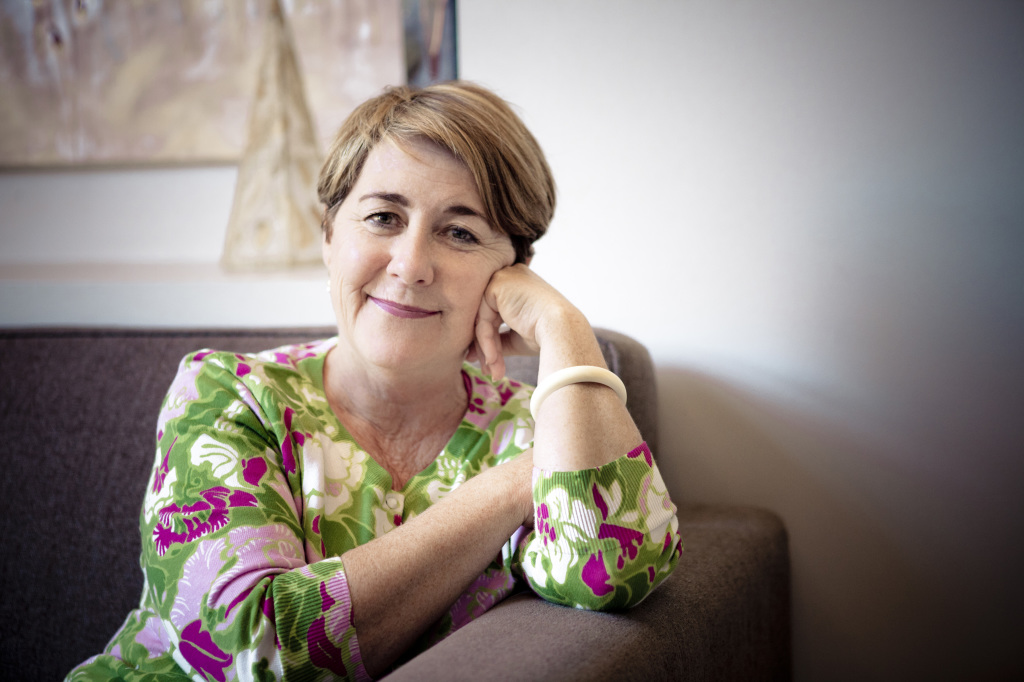 Wendy graduated with a Master's Degree in Journalism from Carleton University, Ottawa, Canada a few decades ago. She's been living in Australia since 1995, having fallen in love with eucalypt trees and kangaroos. Wendy is passionate about Canberra and all the nation's capital has to offer. She loves to write (about everything and anything) and owns her own pr and advertising business. In addition, Wendy has been writing tasty food reviews for CityNews for more than a decade, which has taken her up a full dress size. Not that she minds …
 Liz Posmyk
A vintage Canberran, Liz is an award-winning food writer who has combined her passion for cooking and sharing recipes for many years. She was a member of the committee instrumental in establishing the ACT Writers Centre (no apostrophe), and is well known for her blog, Good Things and, previously, her weekly newspaper column and 666 ABC radio segment. Liz earned the nickname 'bizzy lizzy' juggling the role of promotions manager of the Belconnen Markets with co-ownership of Canberra's leading cooking school and cookware specialist. Across a decade, she managed a program of events that welcomed some of the world's leading cookery writers and celebrity chefs to Canberra. Now retired from full time work, Liz spends her days cooking, writing and travelling with her partner and sous chef, Peter.
Thanks so much to our generous sponsors!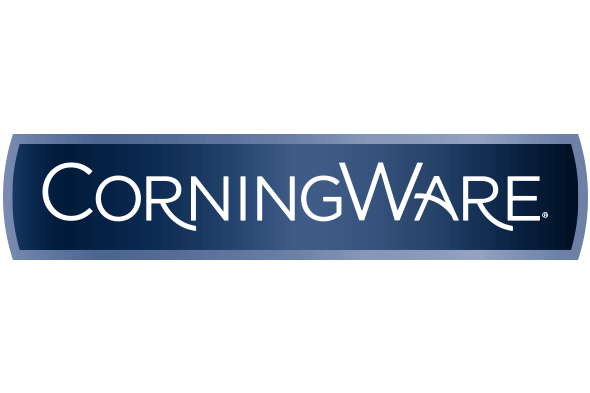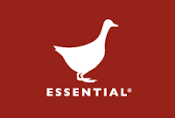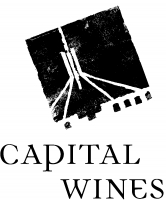 Any questions please email [email protected]. Good luck!