We are thrilled to announce that this year, the EDB 6 conference will be starting off with something special. Instead of rocking up at a conference centre you will be getting some VIP treatment at the one and only Capital Region Farmers Market – Canberra's original, biggest and best farmers market!
The Capital Region Farmers Market started with a bunch of roses and a bunch of Rotary guys. The idea of a farmers market was born back in 2003 when the Rotary Club of Hall was selling roses at the Old Parliament House Rose Gardens and one of the members was also trying to sell his own produce but having some difficulties. It was the perfect timing to develop a farmers market as there were many other small producers starting out and needing an outlet to sell their goodies!
Whilst they started as a market with just 15 stalls and 500 customers, they now host around 100 stalls and welcome over 6000 customers every Saturday morning at Exhibition Park in Canberra!
The markets not only provide fresh farm and food produce straight from the producer to the consumer but also provide an opportunity to discuss with growers so you truly get the full experience from ground to plate!
You are in for a serious treat! Capital Region Farmers Markets have something pretty special for you all: the visit will include some cooking demonstrations, some Q&A sessions and lots of delicious local goodies (and boy do we have some amazing producers!)! Finer details to be revealed in due course.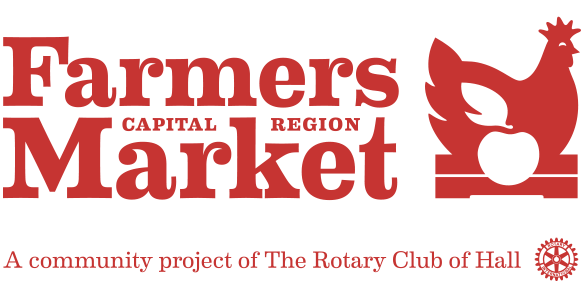 In the mean time, stay tuned for some more announcements about speakers, venues. And we PROMISE, the full programme and details on registrations will be coming soon! In the mean time, thanks for your patience!
Registrations are now open! Purchase your ticket here.