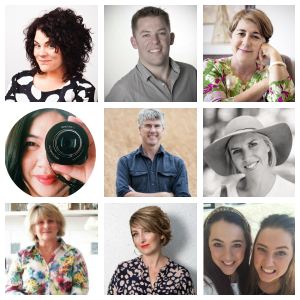 We have a wonderful line up of speakers lined up to share their wealth of knowledge with our delegates.
Our keynote speaker is none other than Matthew Evans. Read all about Matthew here
Carly Jacobs will present on "Fitting It All In – How to build your blog when you're too damn busy" and Todd Wright will present on SEO for bloggers. Read about Carly and Matthew here.
Alice Lau will present on "Smart phone photography & videography" and Tess Godkin will present on Food Styling. Read about Alice and Tess here.
Liz Posmyk, Amanda Whitley and The Merrymaker Sisters will hold a panel discussion on "Is Full-time Blogging Really the Holy Grail?".  Read all about these inspiring ladies here.
Wendy Johnson will present on "Stirring the Pot on Restaurant Reviews". Read about Wendy here.