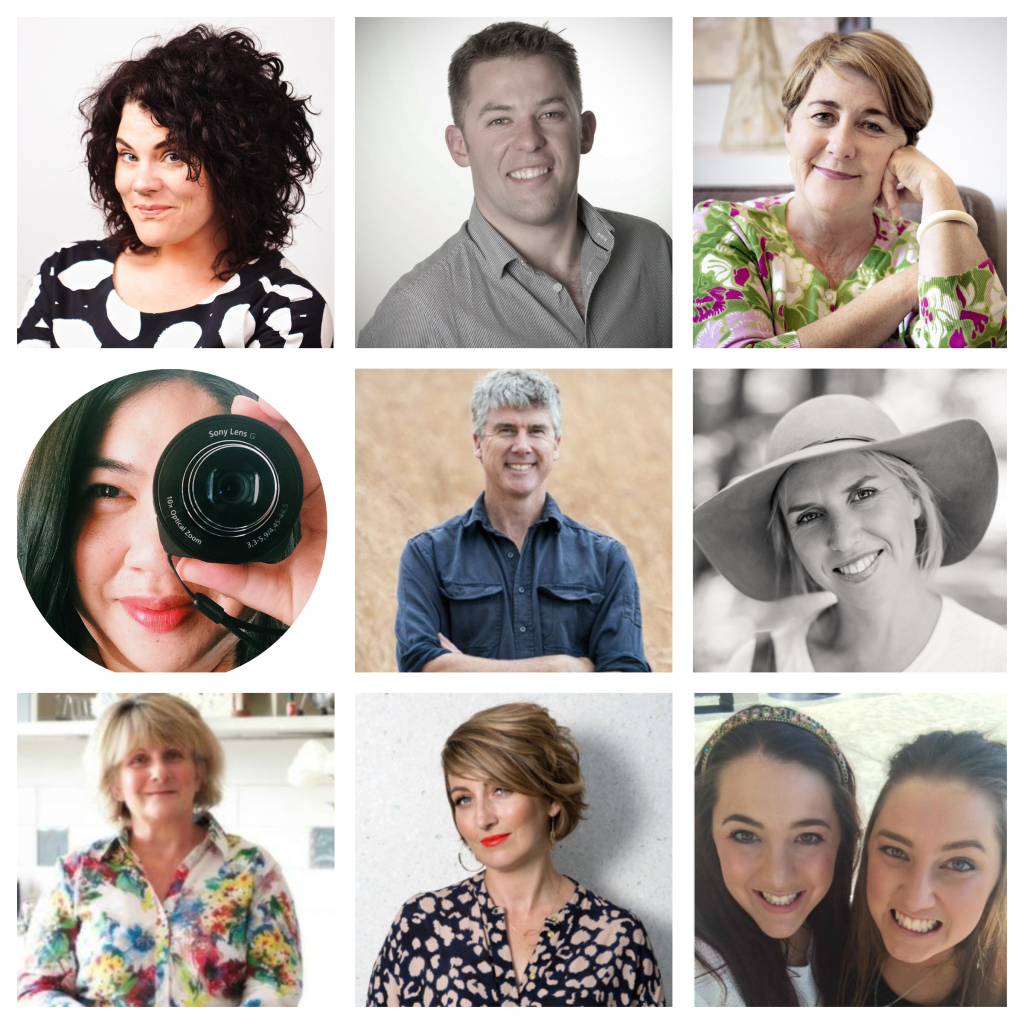 We know that we've kept you waiting for this and we are extremely grateful for your patience. So here is the full program for EDB6!  Your organising committee has been working their hardest to put together a program that is educational and informative for both experienced bloggers as well as those who are in the early stages of their blogging journey. We also wanted to bring a different style of learning to this event and also wanted to share our favourite foodie stops of Canberra with you. With this in mind, we hope we have managed to put together an experience, not just a conference. It's a program that takes you around Canberra where you can learn on the go, meet and interact with people in the food industry, eat and drink the best things this city has to offer and network with your fellow bloggers whilst participating in fun and educational activities. Of course we have a great line up of speakers to educate and inspire you as well.
A huge thank you goes to our major sponsors HerCanberra for working around the clock to put this program together!

We hope you like what you see and please stay tuned as details on conference registration will be released in a few days.
Friday 16 October
4.45pm  Registration at The Hamlet
5.00pm Welcome by ACT Chief Minister Andrew Barr followed by canapés and live music
6.30pm Small business taste and discovery (three groups rotating through three business to taste and tour)
9.00pm Nightcap and pre-conference networking at Lucky's Speakeasy at QT Canberra
Saturday 17 October 
7.45am  Delegates picked up from central accommodation points and transferred to Capital Region Farmers Market
8.15am Local producers breakfast and cooking demo by CIT Young Chefs
10.30am  Delegates transferred to Westside Acton Park
11.00am  Keynote speaker address by Matthew Evans at Aviary Bar, Westside
12.00pm  Lunch at Westside Acton Park
12.45pm Walk across to Nishi Gallery 
1.00pm  Stirring the Pot on Restaurant Reviews by Wendy Johnson
1.45pm  SEO and Social Media by Todd Wright
2.30pm Afternoon tea
3.00pm   Food Styling by Tess Godkin
3.45pm   Smart Phone Photography and Videography by Alice Lau
4.30pm   End of presentations for the day
6.00pm  Delegates picked up from central accommodation points and transferred to dinner.
6.30pm  Regional Produce Dinner at A.Baker. Competition winners announced
9.00pm  Delegates transferred back to central accommodation points
Sunday 18 October
8.30am  Breakfast at Nishi Gallery featuring local food and drink, supplied by The Fix Cold Pressed Juices, The Muesli Bar, A.Baker and Six8 Coffee Roasters
9.00am  Panel Discussion: Is Fulltime Blogging the Holy Grail? Featuring Amanda Whitley from HerCanberra, The Merrymaker Sisters and Liz Posmyk
9.45am  Fitting It All In- How to build your blog when you are too damn busy by Carly Jacobs
10.30am How to Self-publish Your Cookbook by The Merrymaker Sisters
11.15am  Delegates transferred to their activity/stream of choice
12.00pm  Lunch and activities
2.00pm  Official end of EDB 6 and delegates transferred back to central accommodation points
(Please note that whilst we will endeavour to bring you this exact program, slight changes may need to take place due to factors beyond our control. However, we will strive to maintain the quality of the program as it is mentioned here)
Registration are now open, purchase your ticket here!